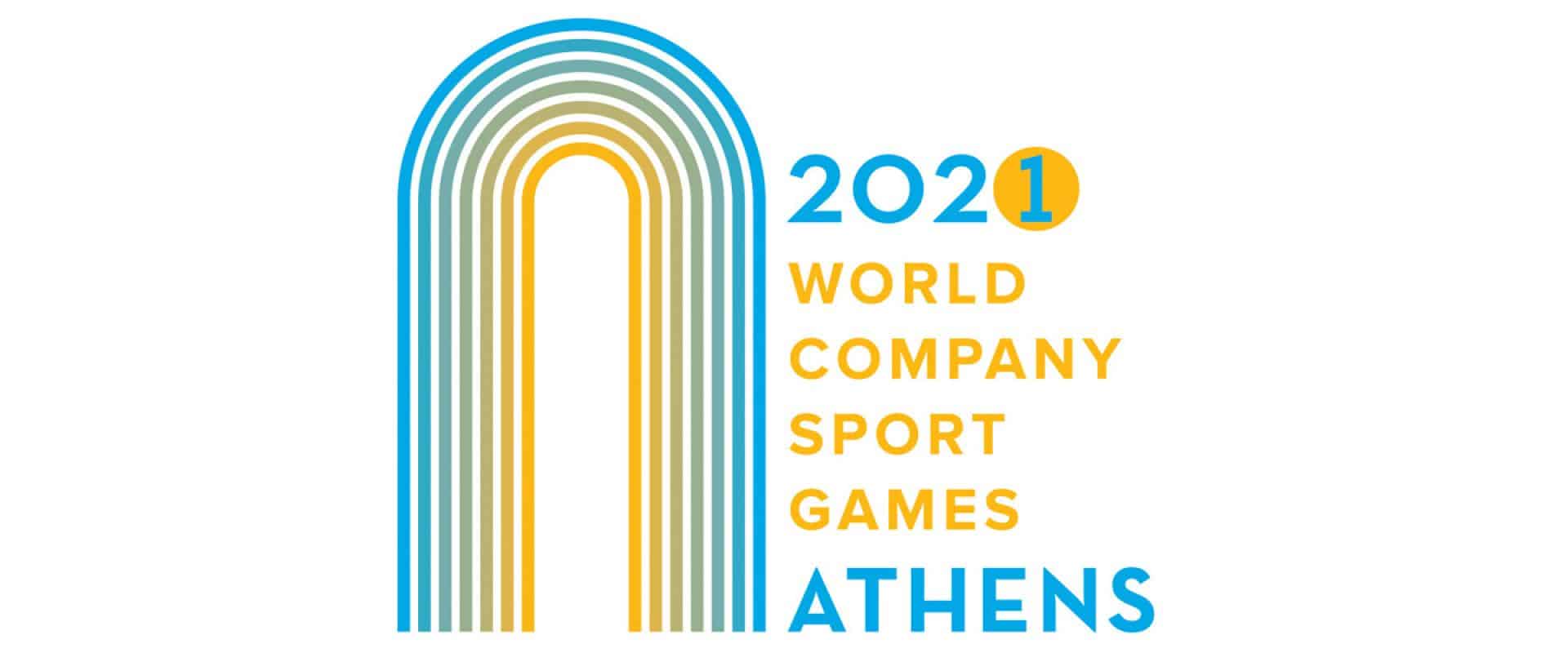 The World Company Sports Games will take place in 2021
Athens, 24/6/2020
The Covid19 pandemic caused the postponement of the World Company Sports Games that were scheduled to be held in Greece this June. Prioritizing the protection of public health and safety of the participants, the World Federation of Company Sports decided to postpone the big event to new dates, specifically from 16.06.2021 to 20.06.2021 in order to offer the opportunity to athletes and athletes from all over the world to compete in the country of the Olympic Games.
Therefore, the "3rd World Company Sports Games" will finally take place in June 2021 with the splendor and magnificence required by this important sport event.
"The World Company Sports Games are the world celebration of work sports. The Hellenic Organization of Company Sports and Health, which is responsible for the organization and implementation of the World Games, aims, with strength and optimism, to maintain excellent sports facilities but also to organize in 2021 the glorious ceremonies that had already been planned. This is a very important event that will support the local economy ", said the chairman of the Organizing Committee Spyros Karavoulis.
The organization of the 3rd World Games of Work Sports is supported by important bodies such as: the Ministry of Tourism and the Hellenic Tourism Organization, the General Secretariat of Sports, the Ministry of Infrastructure and Transport, the Attica Region, the Central Union of Greek Municipalities, the Municipality of Athens, the Municipality of Maroussi, the Municipality of Varis Voulas Varkiza, the Athens Chamber of Commerce and Industry, the Hellenic-German Chamber, the Athens Chamber of Commerce, the Panhellenic Sports Press Association, the Hellenic Sports Federations: Volleyball, Table Tennis, Archery, Bridge, Badminton, Hellenic Chess Federation, Shooting Federation of Greece, Athens Lawn Tennis Club, National Gymnastic Association and others.
Event's sponsors are: Aegean Airlines, INTERSPORT, the Athens Medical Center Club, the Athens Olympic Sports Center "SPYROS LOUIS" and the Peace and Friendship Stadium.
Communication Sponsors: ERT, Kathimerini, Gazzetta.
It is estimated that more than 8,000 athletes and escorts will visit our country for the World Company Sports Games.This is the largest global multi-sport event organized by our country in the last 10 years, and the organizers aim to exceed all expectations.
Participants will have the opportunity to compete in facilities hosting the Olympic Games and claim distinctions in a high-level event with all safety rules.